CDPR wants to somehow avoid a mishap with the release of The Witcher. So they decided to use the help of the players themselves.
---
Everyone knows what the launch of Cyberpunk 2077 was like, and it's rather hard to count it as particularly successful. CDPR is currently working on several productions, and to make sure that history doesn't accidentally repeat itself, the developers have launched a special "RED Playtesting" program.
The whole action is relatively simple – you sign up for testing and can pre-test new CDPR games. In theory, the idea is very good, in practice, it was met with very mixed feelings.
16-year-olds to help
Most questionable is the fact that ordinary people have been harnessed for testing, not professional testers. Many people attach themselves to the age of the players who are to test the productions. After all, CDPR will accept people from the age of 16.
Is this some kind of terrible thing? Definitely not, although people are looking for some controversy here. If anyone is 16 or older and lives in the Warsaw area, you can sign up and test games that have not yet been released.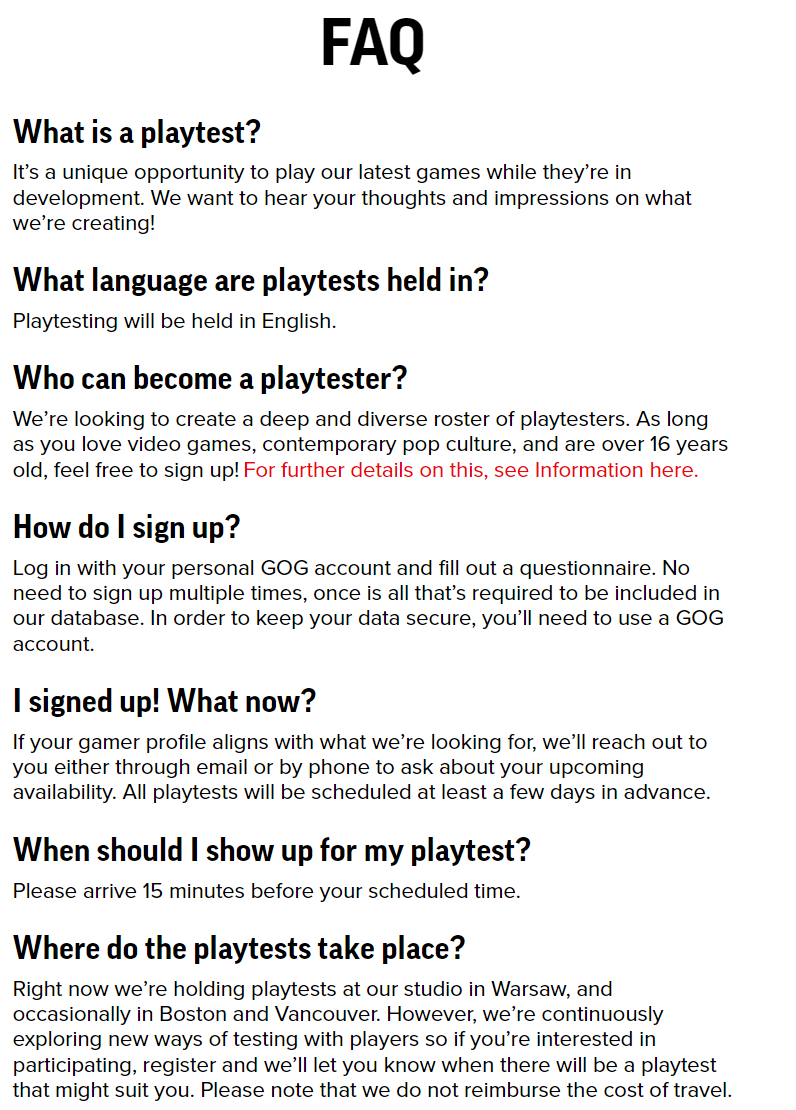 Some are against it, and others support the idea, claiming that, after all, you don't have to take part, and the larger the group of people testing, the less chance there will be for a bad release, such as it was with Cyberpunk 2077.
Unfortunately, it is unclear what exactly players will be able to test. It is suspected that it may be about DLC for Cyberpunk 2077 and, of course, the next Witcher.