Riot has prepared quite an interesting mini-game that is supposed to be a kind of introduction to Arcane.
---
Riot really did its best to promote Arcane. It is known that there will be free skins, capsules, summoner icons, and ward skins to get. Interestingly, however, this is not all that has been prepared.
The studio has also created a special mini-game in which various easter eggs are hidden. You can get a free gift right now, and that's just the beginning.
The details of the new mini-game
Everything is created directly in the browser. It is something like what everyone knows very well from events – an interactive story in which you can choose from different dialogue options.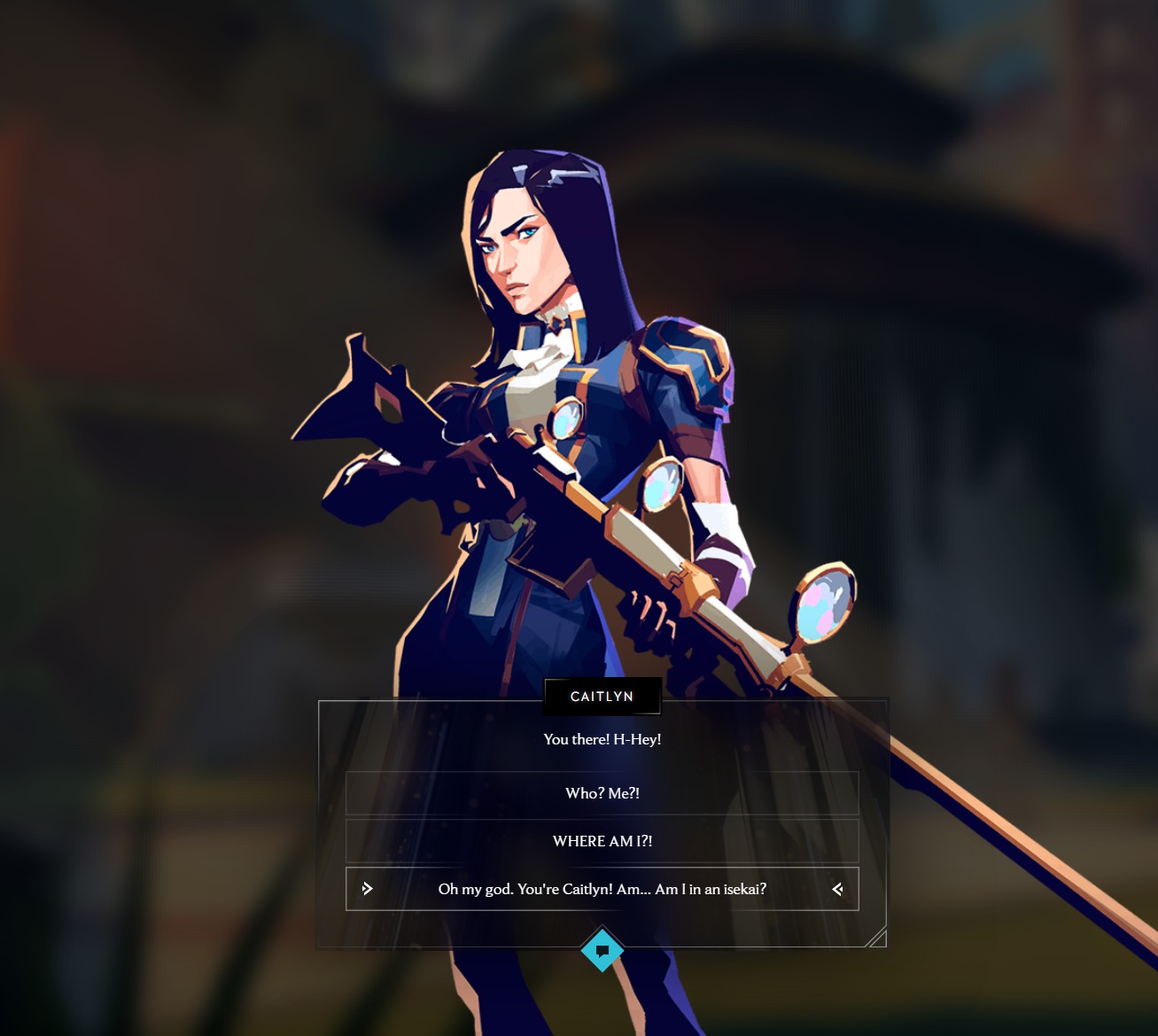 Players are thrown into a city with several quests to complete. At first glance, it looks like this:
Interestingly, there is a secret to pick up now. You can drive over the box on the left side and go to the collection page. Unfortunately, this one, so far, is only intended for LoR.
But that's not all, in the following days, more secrets will appear in the mini-game, including one dedicated to League of Legends.
Where to look for it?
To play, go to the official website – here.
Then log in with your Riot Account details and click "Explore now".
Then everyone has to deal with it on their own.
Why isn't Riot promoting this? Good question that has no answer. It is really something else, quite interesting, that is worth checking out for yourself. Especially if you are interested in the LoL plot and the upcoming series.