As expected, the next Overwatch Seasonal Event has started.
---
Seasonal Events are actually the main course when it comes to Overwatch. Normally relatively little happens in the game, apart from updates that change the balance. Of course, Blizzard introduces something new every now and then, but it does not meet with any tremendous excitement from the community.
Seasonal events are intertwined with challenges, in which cosmetic items also play the main role. The world of OV at the moment revolves mainly around cosmetics.
New skins for Halloween 2021 in Overwatch
New challenges
By default, Blizzard also introduced special challenges where you can get new skins every week.
Play games in Quick Play, Competitive Play, or the Arcade to unlock sprays, player icons, and spooky skins like Skeleton Genji, Einherjar Zarya, and Clown Roadhog. Wins count as two games. Each week brings new rewards to earn!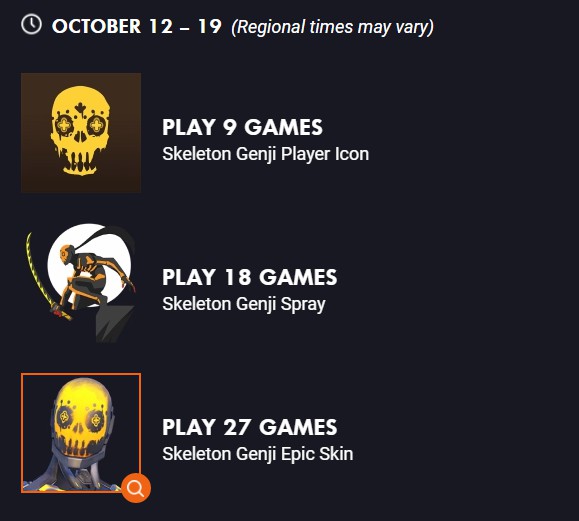 Emotes
The final piece of the cosmetic puzzle is the emotes.
The event will last until November 2, but it is worth remembering that Blizzard likes to extend its events by a few days.