What new features have appeared in Pokemon GO? What is the current maximum capacity of players' backpacks?
---
The developers of Pokemon GO regularly introduce updates, sometimes minor and sometimes really solid, which introduce a large dose of new features.
Sometimes minor refreshes of the store or some features are not immediately noticeable, but when you look at them, you can see that they improve the gaming experience and make it easier, for example, to search for items. This has happened now, too, thanks to the new layout of items in the players' backpacks. Of course, this is not the end of the novelties.
New features in Pokemon GO
Leek Duck, a well-known player in the Pokemon GO community, summarized recent improvements to the game. We are not talking about events, but about refreshing certain gameplay elements, such as inventory.
As it was mentioned earlier, the developers are trying to regularly update the title about pocket creatures to make playing Pokemon GO rewarding.
The first of the interesting new features concerns the readability of the item inventory. As most Pokemon GO players know, searching through your backpack when you have collected really a lot of different types of items could be annoying. Especially at times when you wanted to quickly discard unnecessary items and make room for new ones.
An inventory update has added two helpful features: Items sorted into categories and the ability to view your inventory in a grid. These features will make it easier for players to find items to use or discard.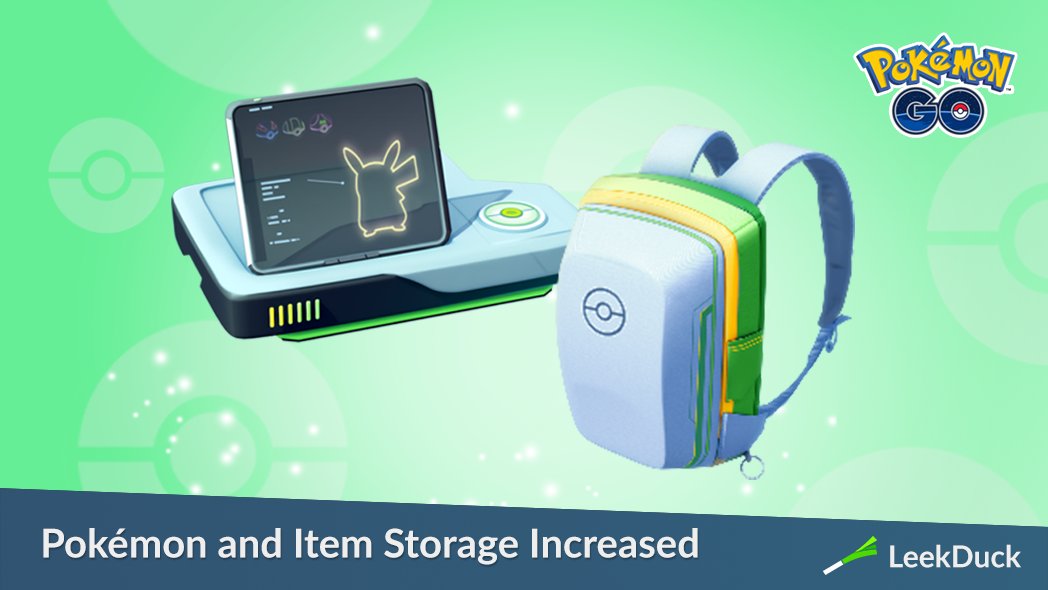 The second novelty is related to the size of the player's backpack. The maximum number of items that can be stored in it has again been increased.
You can now purchase more Pokémon Storage and Item Storage. Maximum Pokémon Storage is increased to 6200 and maximum Item Storage is increased to 5200. (Both were increased by 50 slots)